I only read 4 books this month and I originally my Goodreads Challenge was to read 100 book ,but I can't read 35 book this month so I bumped it down to 70.
Amelia Anne is Dead and gone by: Kat Rosenfield
Summary: Becca has always longed to break free from her small, backwater hometown. But the discovery of an unidentified dead girl on the side of a dirt road sends the town–and Becca–into a tailspin. Unable to make sense of the violence of the outside world creeping into her backyard, Becca finds herself retreating inward, paralyzed from moving forward for the first time in her life.
Short chapters detailing the last days of Amelia Anne Richardson's life are intercut with Becca's own summer as the parallel stories of two young women struggling with self-identity and relationships on the edge twist the reader closer and closer to the truth about Amelia's death.
Rating: 1.5/5
Thoughts: Really didn't enjoy this book. I didn't like the main character I thought she was a whiny hypocrite. Didn't really care for any of the characters and was bored through this whole book
Saint Anything by: Sarah Dessen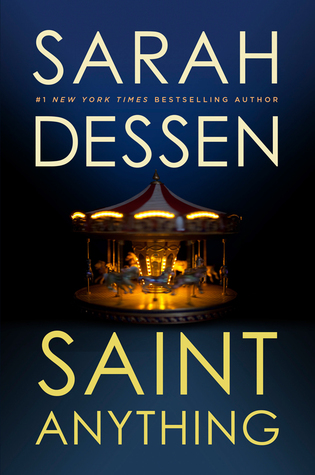 Summary: Peyton, Sydney's charismatic older brother, has always been the star of the family, receiving the lion's share of their parents' attention and—lately—concern. When Peyton's increasingly reckless behavior culminates in an accident, a drunk driving conviction, and a jail sentence, Sydney is cast adrift, searching for her place in the family and the world. When everyone else is so worried about Peyton, is she the only one concerned about the victim of the accident?
Enter the Chathams, a warm, chaotic family who run a pizza parlor, play bluegrass on weekends, and pitch in to care for their mother, who has multiple sclerosis. Here Sydney experiences unquestioning acceptance. And here she meets Mac, gentle, watchful, and protective, who makes Sydney feel seen, really seen, for the first time.
The uber-popular Sarah Dessen explores her signature themes of family, self-discovery, and change in her twelfth novel, sure to delight her legions of fans.
Rating: 4/5
Thoughts: I only gave this 4 stars because the whole book was leading somewhere and we didn't even get to see it 😦
Me and Earl and the Dying Girl by: Jesse Andrews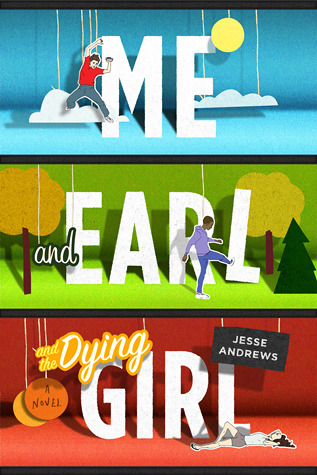 Rating: 3/5
Link to my  Review: https://sabrinamarsibooks.wordpress.com/2015/11/26/me-and-earl-and-the-dying-girl-review/
A Time to Dance by: Padma Venkatraman
Summary: Padma Venkatraman's inspiring story of a young girl's struggle to regain her passion and find a new peace is told lyrically through verse that captures the beauty and mystery of India and the ancient bharatanatyam dance form. This is a stunning novel about spiritual awakening, the power of art, and above all, the courage and resilience of the human spirit.
Veda, a classical dance prodigy in India, lives and breathes dance—so when an accident leaves her a below-knee amputee, her dreams are shattered. For a girl who's grown used to receiving applause for her dance prowess and flexibility, adjusting to a prosthetic leg is painful and humbling. But Veda refuses to let her disability rob her of her dreams, and she starts all over again, taking beginner classes with the youngest dancers. Then Veda meets Govinda, a young man who approaches dance as a spiritual pursuit. As their relationship deepens, Veda reconnects with the world around her, and begins to discover who she is and what dance truly means to her.
Rating: 3/5
Thoughts: Eh… It was ok. I had to read this for school.
Favorite Book this Month: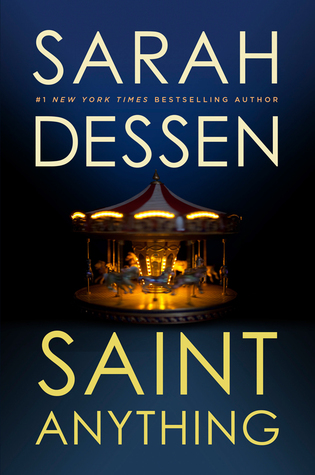 Goodreads: https://www.goodreads.com/user/show/39171265-sabrina-marsi
Twitter: https://twitter.com/sabrina_marsi
Email: sabrinamarsi10@gmail.com
~Hope you enjoyed this and i'll have another post up soon. Take Care!