I'M CURRENTLY READING…
-Book:
A Cold Legacy (The Madman's Daughter #3)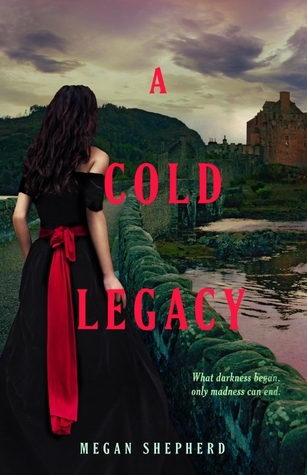 -Information:
Published: January 27th 2015
Publisher: Harper Collins
-So Far..
So far this book is ok. It's not as good as the second one, but not as bad as the first.
-Expectation:
I'm not really expecting much from this book. I have a feeling it will be around a three star rating for me. The only reason I liked the second one was because of the whole mystery aspect.
Information:
Goodreads: https://www.goodreads.com/user/show/39171265-sabrina-marsi
Twitter: https://twitter.com/sabrina_marsi
Bookstagram: https://www.instagram.com/sabrina_marsi/
Email: sabrinamarsi10@gmail.com
~Hope you enjoyed this and i'll have another post up soon. Take Care!