The Hidden Oracle (Trials of Apollo #1)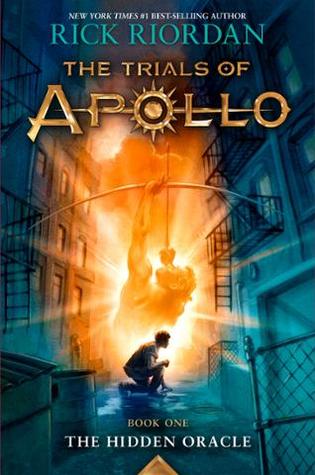 -Author: Rick Riordan
-Publication: May 3rd 2016
-Publisher: Disney-Hyperion
–Goodreads Summary: How do you punish an immortal?
By making him human.
After angering his father Zeus, the god Apollo is cast down from Olympus. Weak and disorientated, he lands in New York City as a regular teenage boy. Now, without his godly powers, the four-thousand-year-old deity must learn to survive in the modern world until he can somehow find a way to regain Zeus's favour.
But Apollo has many enemies – gods, monsters and mortals who would love to see the former Olympian permanently destroyed. Apollo needs help, and he can think of only one place to go . . . an enclave of modern demigods known as Camp Half-Blood.
The Unexpected Everything: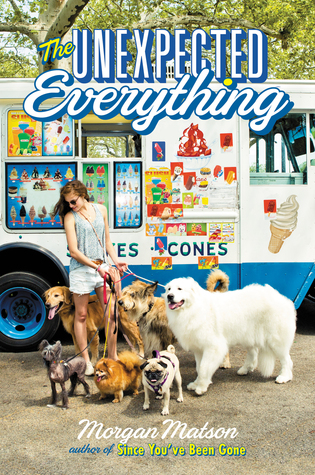 -Author: Morgan Matson
-Publication: May 3rd 2016
-Publisher: Simon & Schuster Books
-Goodreads Summary: Andie had it all planned out.
When you are a politician's daughter who's pretty much raised yourself, you learn everything can be planned or spun, or both. Especially your future.
Important internship? Check.
Amazing friends? Check.
Guys? Check (as long as we're talking no more than three weeks).
But that was before the scandal. Before having to be in the same house with her dad. Before walking an insane number of dogs. That was before Clark and those few months that might change her whole life.
Because here's the thing—if everything's planned out, you can never find the unexpected.
And where's the fun in that?
Summer days and Summer Nights: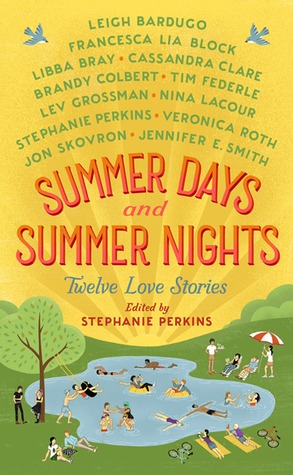 -Author: Stephanie Perkins
-Publication:  May 17th 2016
-Publisher: St. Martin's Griffin
-Goodreads Summary: Maybe it's the long, lazy days, or maybe it's the heat making everyone a little bit crazy. Whatever the reason, summer is the perfect time for love to bloom. Summer Days & Summer Nights: Twelve Love Stories, written by twelve bestselling young adult writers and edited by the international bestselling author Stephanie Perkins, will have you dreaming of sunset strolls by the lake. So set out your beach chair and grab your sunglasses. You have twelve reasons this summer to soak up the sun and fall in love.
Featuring stories by Leigh Bardugo, Francesca Lia Block, Libba Bray, Cassandra Clare, Brandy Colbert, Tim Federle, Lev Grossman, Nina LaCour, Stephanie Perkins, Veronica Roth, Jon Skovron, and Jennifer E. Smith.
Information:
Goodreads: https://www.goodreads.com/user/show/39171265-sabrina-marsi
Twitter: https://twitter.com/sabrina_marsi
Email: sabrinamarsi10@gmail.com
~Hope you enjoyed this and i'll have another post up soon. Take Care!